We are here for you, providing household plumbing repairs or plumbing services for your remodeling projects.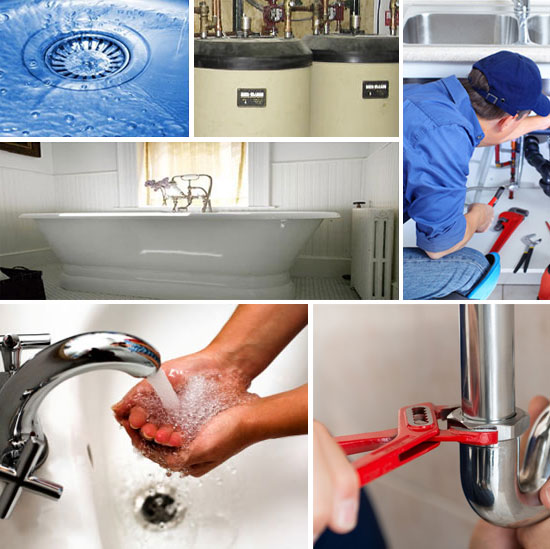 ASK Plumbing – Your Local Plumbing Company
---
The pipes in your home endure years of wear and tear. We take these systems of pipes, valves and fixtures for granted. We simply expect water to continue flowing, day after day, without interruption. Fact is, pipes break, toilets back up, water heaters age out and even your outdoor plumbing can break--your main sewer lines and irrigation systems..
Whether it's an anticipated repair, an emergency repair, or a remodeling project…ASK Plumbing is here for you. Backed by 26 years of experience in both residential and commercial plumbing, ASK Plumbing's mission is to become your trusted go-to local plumbers.
I wouldn't want any of our technicians doing anything in your home or business that I wouldn't want done in my very own home—that means jobs are executed to a level of excellence or they are done again. And I can confidently say that because I have an awesome team!
Common Household Plumbing Calls:
Leaking faucets – one of the most common home plumbing issues and one that is truly "money down the drain," particularly if you are on municipal water system.
Toilets that continue to run – another costly example of money down the drain and gallons at a time.
Leaking pipes – older homes may have old pipes that corrode and start to leak or break.
Low water pressure – often indicate that there is a leak—behind walls, under floors, in crawlspaces or basements; "invisible" water leaks can cause damage to your home and property.
24/7 Service for Emergency Plumbing Problems
You're not alone when it's the middle of the night and pipes burst, or toilets and drains back up…you're not at the mercy of the big box companies. ASK Plumbing provides 24-hour emergency plumbing services.
ASK Plumbing - Residential Plumbing Services
---
From clogs and stoppages to leaks and inspections, we do it all. There is no job in your home that's too big or too small for the ASK Plumbing team. And we mean that. We don't just take big "money" jobs like other service providers. We provide kitchen plumbing, bathroom plumbing, basement/underground/under slab plumbing, laundry room plumbing, and outdoor plumbing services.
Residential plumbing services include:
Clogged Drains
Drain Cleaning
Leaking or Broken Pipes
Water Heater Repair and Replacement
Hydro Jetting
Hydro Scrubbing
Power Washing
Sewer Camera Video Inspections
Main Sewer Line Repair and Replacement
Water Service Repair and Repipe
Smoke Test
Backflow Installation, Repair, Replacement, and Testing
Irrigation System Installation and Repair
Diagnosing
Free Estimates
Second and Third Opinions
Small leak? Slow drain? Remodeling? Call a trusted locally-owned plumbing company with peculiarly high standards. We are licensed, bonded and insured. Services guaranteed. Call ASK Plumbing at (702) 439-3974, 24/7.
Years Experience
---
I've been serving the public for well over two decades. I know how to get the job done right and every job is audited upon completion.
Cities We Serve
---
Serving the greater Las Vegas area and surrounding cities including: Henderson, Mesquite, Pahrump, Paradise
Customers We've Helped
---
Once our customers see the final results and see our audit inspection in action they rest easy knowing they've hired the right company.
Projects Completed
---
We've completed almost every plumbing job under the sun. From new installs to emergency repairs.